All You Need to Know About Microneedling
The mere sound of the word 'needle' often sparks fear in people believing that it's going to be an invasive, bloody and painful treatment (it's nothing remotely similar to the Kim K Vampire facial, honestly!)
To help you better understand what to expect, our expert therapists have all the answers to the frequently asked questions about this amazing treatment.
What is Microneedling?
Microneedling (A.K.A. Collagen Induction Therapy, Dermarolling, Skin Needling) is an advanced skin
treatment using a roller with small needles (0.5 - 1.5 mm).
What Does It Do?
The device is rolled over the skin to create micro-perforations. This then causes the skin to heal
itself, inducing collagen production.
What Does It Treat?
Microneedling is superior in combatting wrinkles, scarring, pitting and hyperpigmentation. It also
allows for deeper penetration of skincare products.
Does It Hurt?
A numbing cream is applied before the treatment so discomfort is minimal.
How Many Treatments Do I Need?
This will depend on your skin concerns and your desired outcome. A thorough consultation will
allow us to give you a guide on how many treatments you are likely to need.
When Will I See Results?
Superficial results can be seen within a week or so. You will notice your skin looking brighter and
more radiant. Collagen production can be a longer process however and final results can take a few
months to be seen.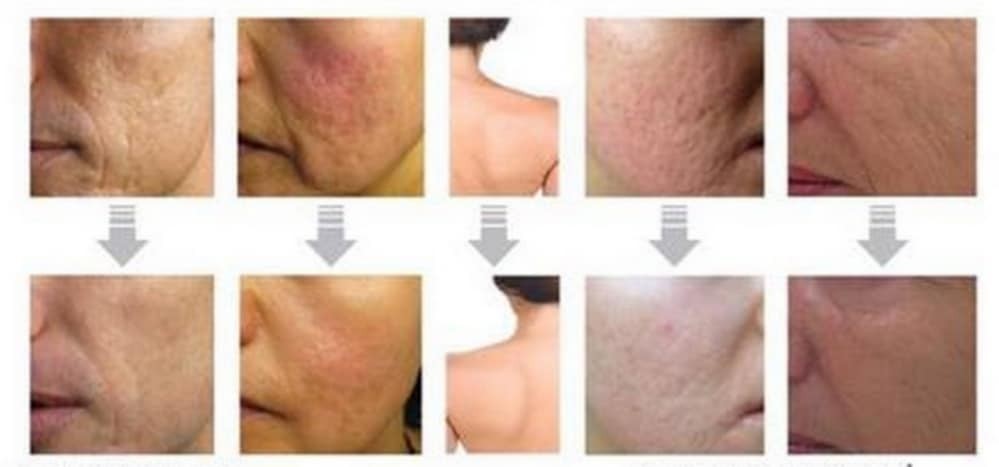 What Can I Expect After?
Your skin will be sensitised for the first 48 hours and feel almost like sunburn. Your therapist will
provide thorough aftercare for you to ensure your skin is never compromised.
Can I Still Have Other Skin Treatments if I'm Having Microneedling?
Absolutely! Microneedling works best alongside a good skincare routine and you can still have your
iCon-Ultralift, Pro Power Peels and Pro Skin treatments in between your microneedling
appointments.