Hayleigh's Artistic Start to 2015!
Hi Everyone,
Hayleigh here in my first official blog as this year's L'Oreal Young Colourist. I have had an AMAZING time so far, learning new techniques, working with some of the industry's best people and finding inspiration among my fellow Young Colourist team members.
A couple of weeks ago I was down in London with the team, being filmed for the L'Oreal Young Colourist promo video – just below! (SO exciting!). This is one of the highlights of the year as it's used as a backdrop for the 2015 L'Oreal Colour Trophy regional and grand finals. And as if that wasn't exciting enough, we spent an afternoon by a canal being mentored by NATHAN WALKER!
I am a huge fan of this man; Nathan Walker is the international technical director and head of technical educator at Trevor Sorbie and this year he celebrates 20 years in the business! He joined the team at Trevor Sorbie aged just seventeen and now he is THE go-to name for colour across the globe. He's also an ambassador for KeraStraight and is regularly called on to judge prestigious events including the L'Oreal Colour Trophy.
I read a great interview with him recently and in it he described what kept him fresh after two decades of hair. "I see myself as someone who spans many areas of our business, from creative to educational and from business to product development. I enjoy the fact that my insights into the facets of our industry are utilised by the company and that keeps my role interesting and means I'm never bored!"
To be fair, anyone who has Trevor Sorbie sing their praises deserves to be idolised; "Loyalty is a word that's rarely used these days, but in the case of Nathan Walker it's perfectly applicable. Being employed by me – or anyone! – for 20 years is a rare event these days."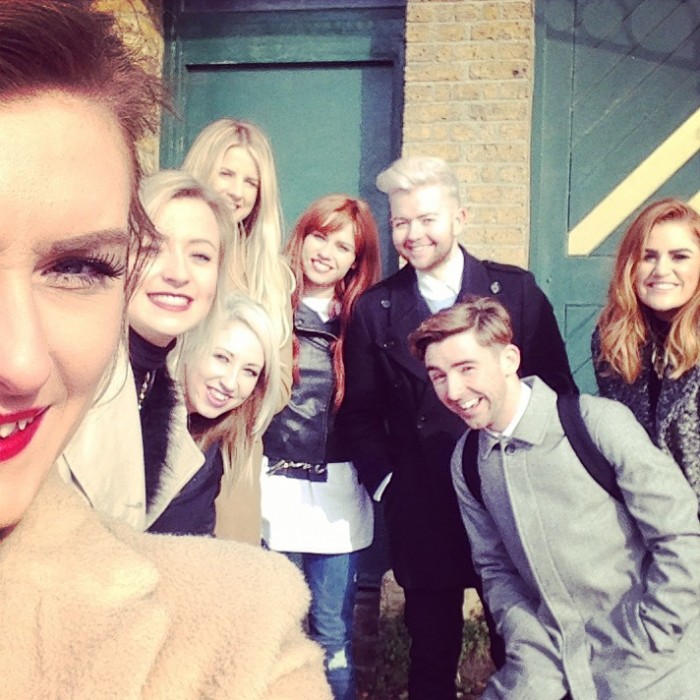 So inspirational for a young stylist like me and I know some of the others in the salon feel the same way as I do.
I was just back from London in time for the Artistic Team's first event of the year; a Perth Racecourse Ladies Night! It was so, so busy and we were non-stop from the minute the ladies started arriving. We set up a mini salon with four chairs and offered curls, hair-ups and quick fixes. All of the money was donated to the charity, Breakthrough Breast Cancer, and together with the other businesses in The Small City Pamper Lounge we raised £1200 in just one hour!
The Artistic Team do enjoy getting out and meeting new people; as well as showcasing the salon it's a great chance to give people a little boost and make them feel good about themselves. We're back at the racecourse for ladies day on 15th May and we also have a Children in need event o March 13th at struan motors. And that's just for starters – it's going to be a busy time but we all love it!