Christmas Party Hair How-To
Incredible cuts, gorgeous colour and uncompromising standards! At Copperfields, we take our status as hair care experts seriously. Whether it's in the salon or on the set of a fashion shoot we deliver the best syles to suit the client's style or the specific theme that is required. Hayleigh Davidson, our principal stylist and artistic team leader was recently on set for a Christmas party shoot for St Johns Shopping Centre and has let us know how she created these great party looks.
Jolene Look 1
To create Jolene's look we prepped the hair using L'Oréal Professionnel Pli - this is a great setting spray that works without leaving build-up on the hair. This is one of Copperfields' favourite products in salon for our bouncy blow-dry and up do. A definite must have!
We then used GHD Heat Protector before applying heat for the ultimate protection! We styled the hair using the GHD Curve Classic Wave Wand creating loose waves complimented with a deconstructed zipper braid through the top.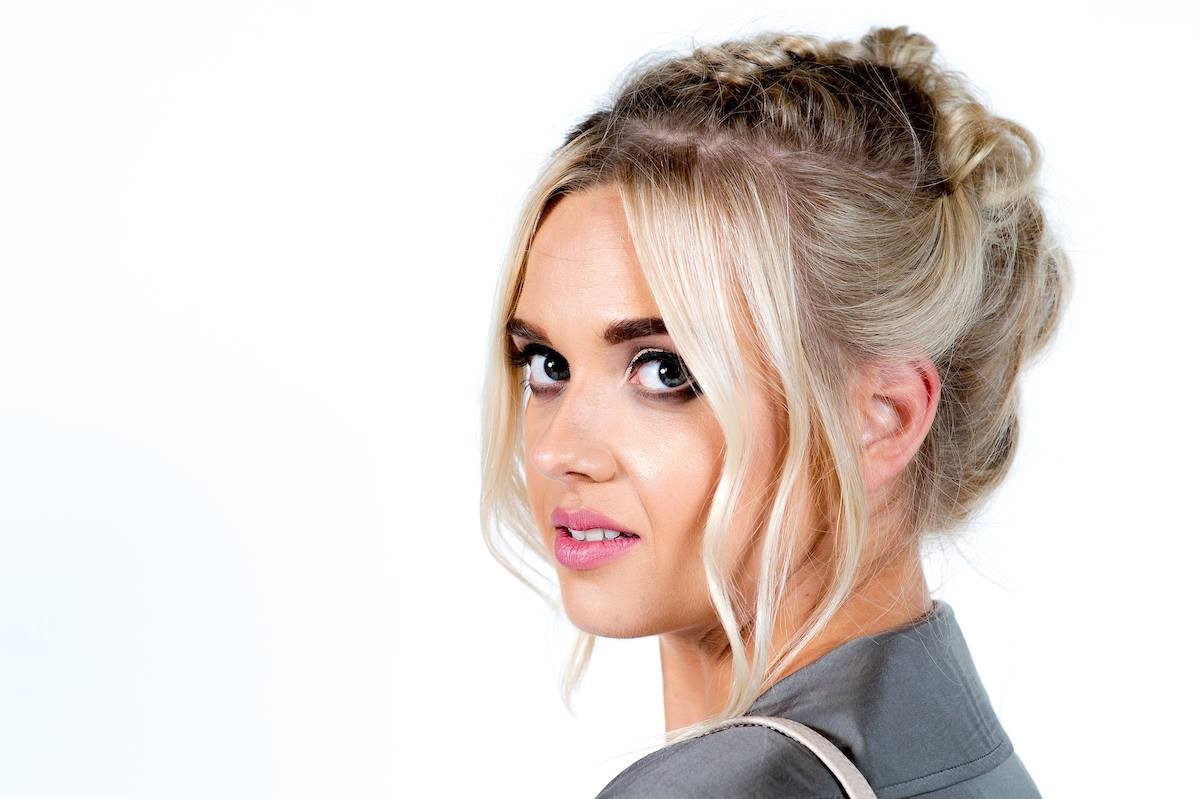 Jolene Look 2
Sometimes its nice to know you don't have to worry about your hair on a night out and updo's are great for this. We created more texture in this look by using twists and pulling them out before pinning into place. This helps to create soft texture that is still very secure!
Our key product for creating this done but undone effect is the amazing Shu Uemura's Volume Maker. This is the ultimate hair powder that adds volume and body to any hairstyle, and it's also great to put in braids to fatten them out a bit!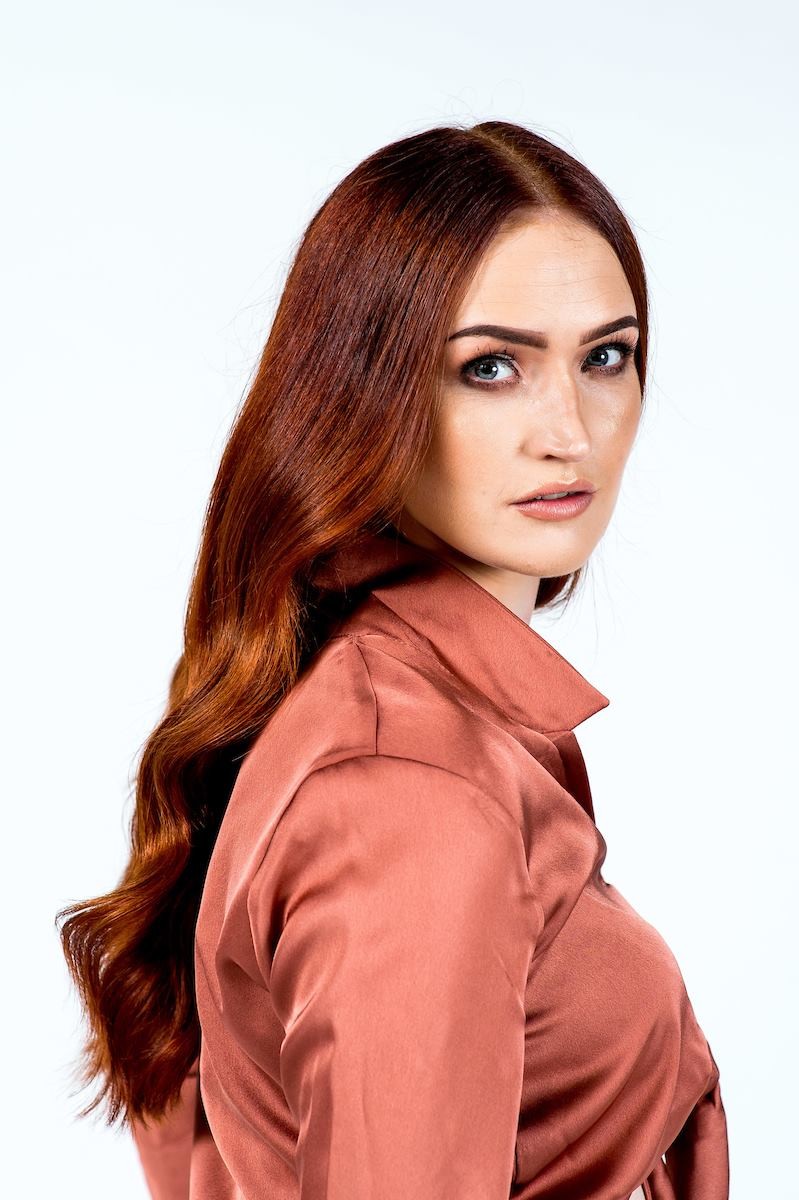 Megan Look 1
We started by adding nourishment to the hair to create smoothness and shine, to achieve this we used Kerastase Crème Magistral which protects from heat styling up to 230 degrees!
We combined this with Kerastase Mousse Curl Ideal to keep any frizz at bay and also to add hold to the hair for longevity of style. Both these products were perfect for the next step as we used the GHD Curve Soft Curl Tong to create romantic waves.
Megan's colour is also key for winter looks this year; the deep spice root and ends married with golden pumpkin mid lengths seeks a more tailored and unique look
Megan Look 2
For Megan's second look we wanted to have more of a textural difference as this is key to the Autumn/Winter 17 trends. Complimenting airy curls with a Dutch braid through the parting is a quick way to get this textural difference in your hair. To encourage a little more lift in the braid we used L'Oréal Professionnel Savage Panache which is a great product to add guts to your hair making it very easy to manipulate into place. To finish we used GHD Shine Spray to enhance the colour and style.
Eleanor Look
We wanted to create glamour waves on Eleanor, she has very thick long hair so products were a must to tame these locks! We worked through Kerastase Mousse Bouffante making sure we got every strand, the hold in this product is fantastic however the feel of the hair is left silky and manageable. This products is great on all hair types and lengths!
We wanted to keep a natural feel to this look but with braids being so massive season after season we couldn't help but incorporate one into this look as well! Sometimes the little accents in a look can be the most effective, so with her having such a deep parting we used the side with less hair to add in the box braid. We deconstructed this slightly but didn't want to create too much width in this area.
We used the GHD Curve Classic Curl Tongs for the glamour wave and GHD Curl Hold Spray for hold as with thick long hair curls can easily drop. It can be used on fine or thick hair as it is very lightweight. It smells lush and the superior support it gives makes it another must have!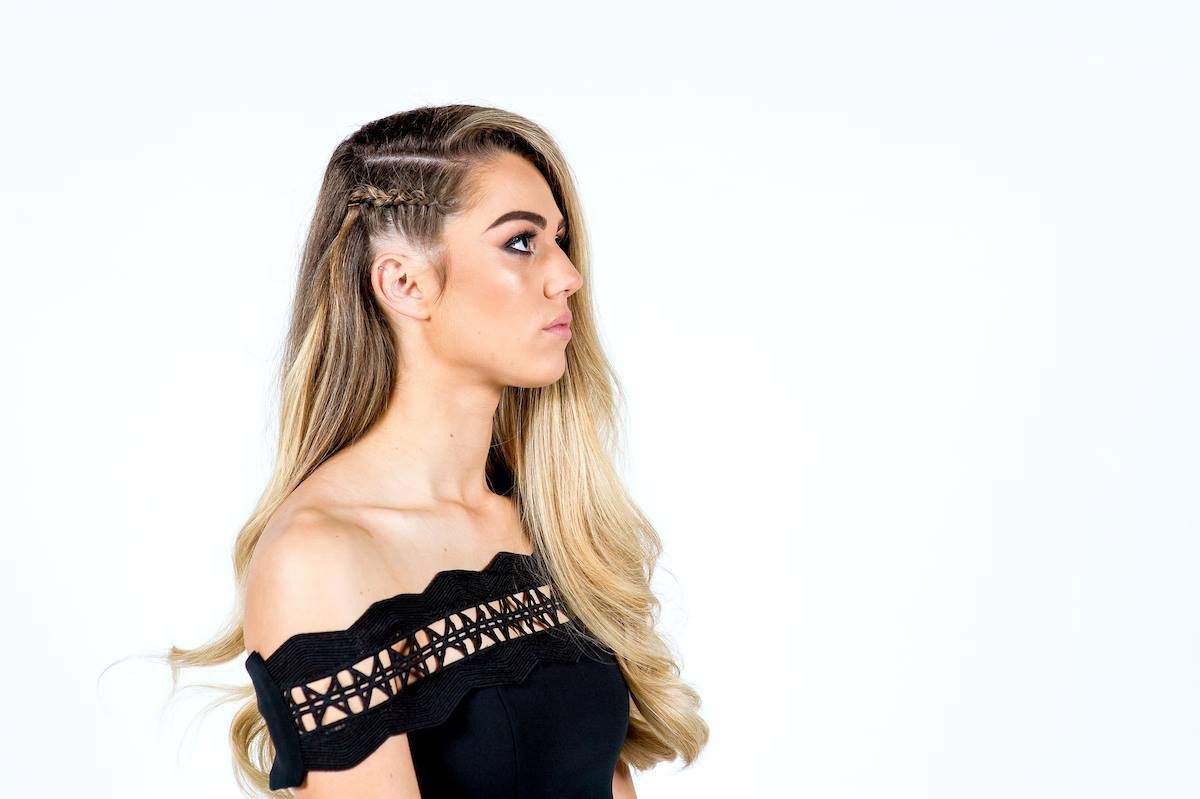 ***
Pop into the salon and get your Christmas party look sorted! You can also purchase your must have styling products and pick up some of our fab Christmas gift packs for friends and family. Call to book your appointment on 01738 442900.