July Edit 2017
It's been another super busy month in the salon. Not only has our team been expanding but they've also been making waves by winning prestigious awards and even becoming the first in
Scotland to achieve L'Oréal Professionnel Certified Colourist status - go team Copperfields!
We've also got some exciting new product news and offers that you won't want to miss, including our new BFF called Fanola!
Team News
Hayleigh's Latest Jaunt to London
Hayleigh was part of the amazing British Hairdressing Fellowship's Project X Team that came together at Direct Studios in London this week to create their first collection as a group.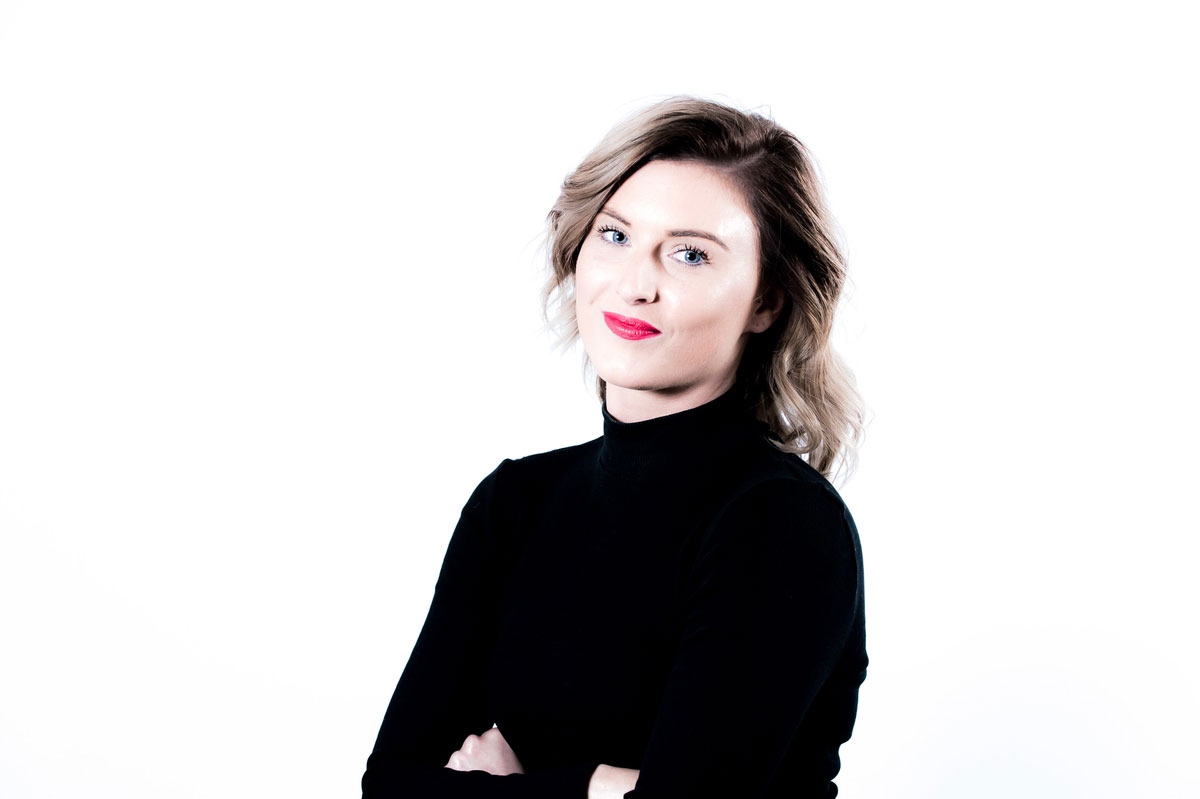 Directed by one of the hairdressing industry's most creative duos, Sharon Peake and Adam Bryant from Ethos Hairdressing, the shoot team was a strong one with mentor Kai Wan
photographing and Katie Moore on make-up.
The shoot was inspired by the 90's trend that's particularly prominent within fashion and beauty at the moment and Hayleigh couldn't believe how incredible the opportunity had been and how
well everyone worked together. Well done Hayleigh!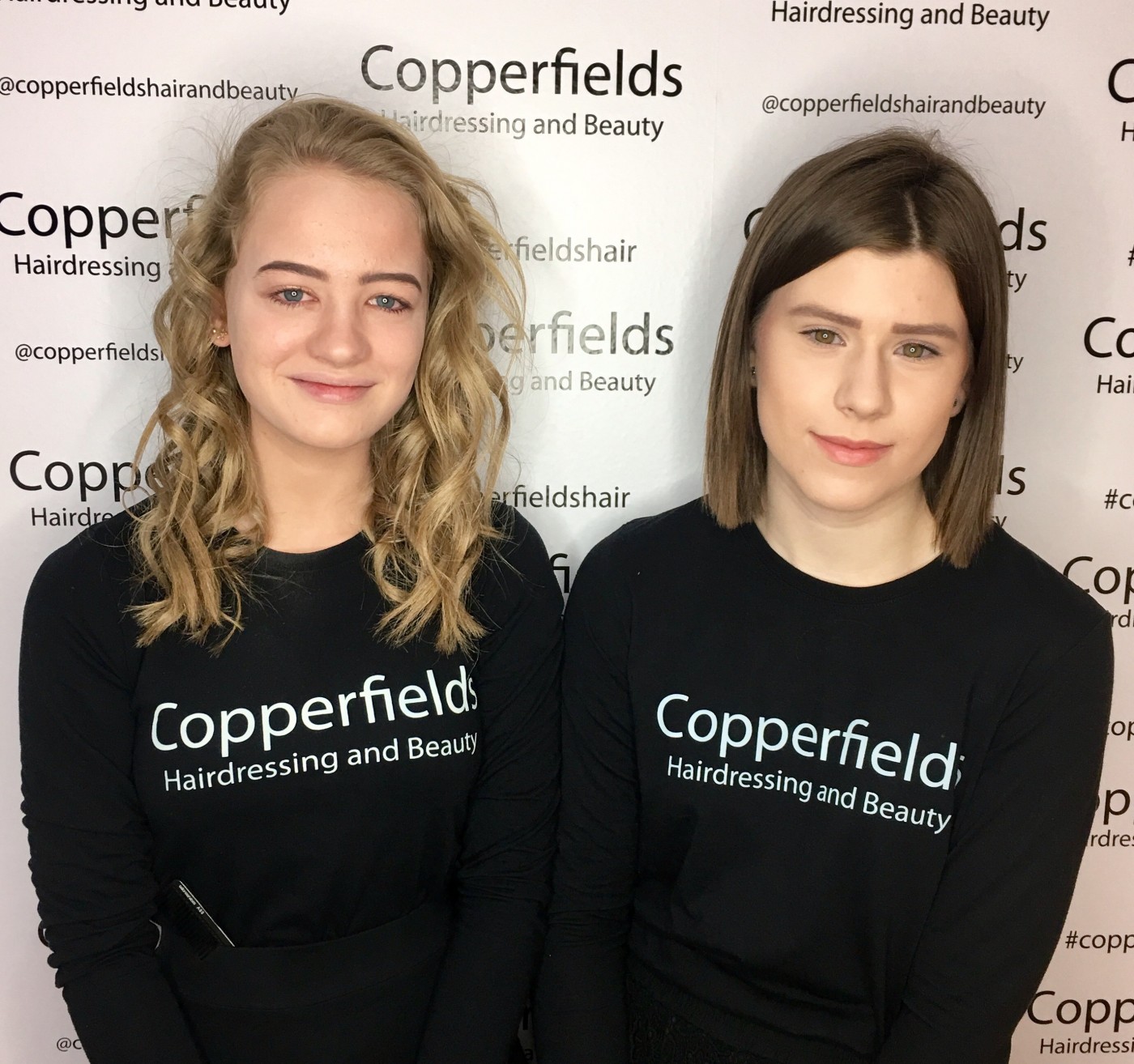 Trainee Team of the Month
Hope and Chloe left school this summer and have joined our Trainee Team this month. Welcome girls! You're in the best hands and we can't wait to watch you learn and go from strength to
strength!
A First for Scotland!
Congratulations to Kimberly, who has completed another six L'Oréal Colour courses and passed her final exam meaning she has achieved her L'Oréal Professionnel Certified Colourist status –
she is actually one of the first in Scotland to do so! Well done Kimberly, we are all so proud!
Haley, Ashley and Craig are not far behind her and have just completed another course on their way to achieving L'Oréal Professionnel Certified Colourist status too! Louise has also been passing her exams and she recently completed a two-day advanced colour course with L'Oréal Professionnel in Glasgow. Woo-hoo! Go team Copperfields!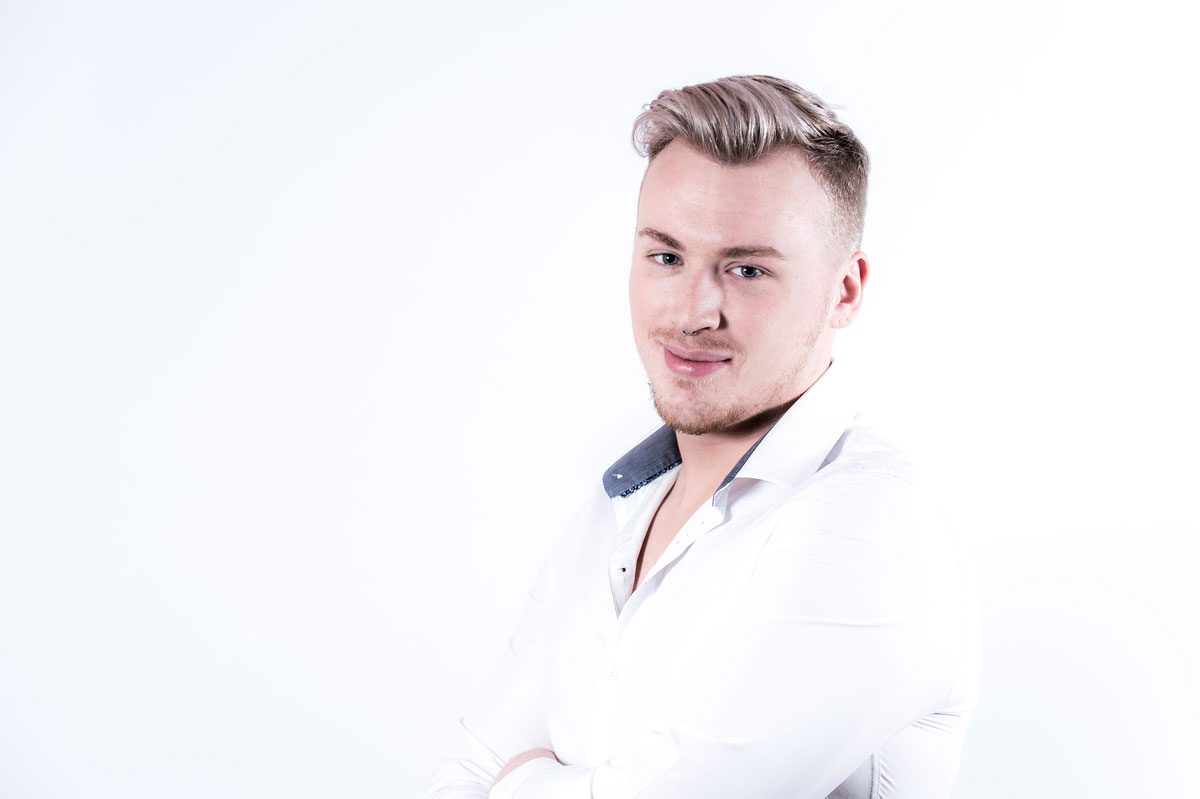 Scottish Hair and Beauty Finalists
Congratulations to Craig for being Scottish Finalist for not one, but two categories in this year's Scottish Hair and Beauty Awards, including Best Male Stylist 2017 and Best Blow Dry 2017. Well done Craig, fantastic news!
Hair News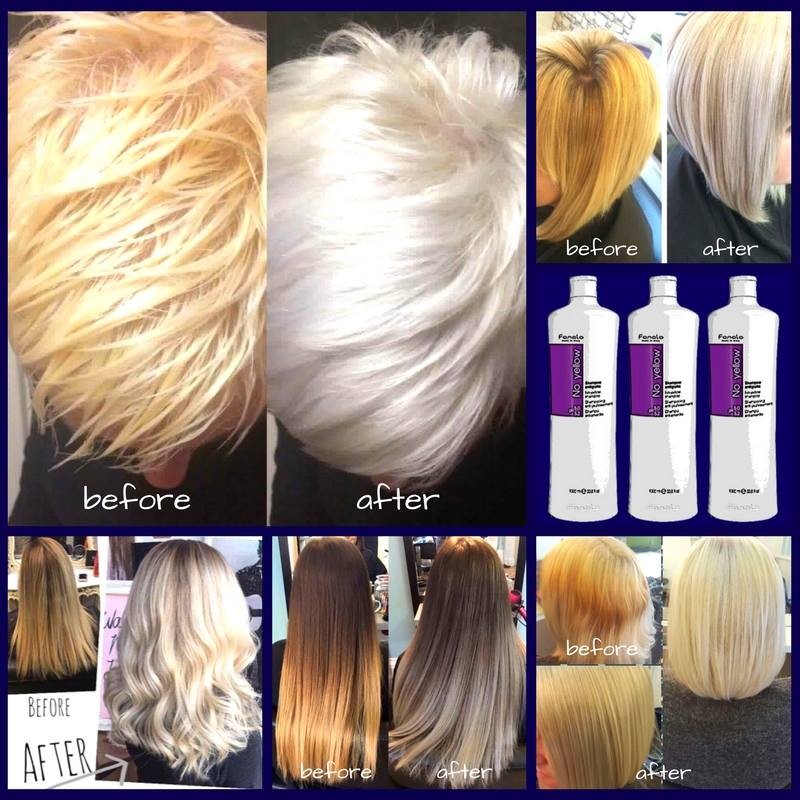 Have you heard of Fanola?
Before you let your mind go wild, it isn't our new wacky alter ego! It's an amazing new 'No Yellow' shampoo which is ideal for grey, super-lightened or de-coloured hair. Its violet pigment tones
down unwanted yellow, light blonde or streaked hair. Ask in the salon for more information about this fantastic new product.
Kérastase Fusio Hair Transformation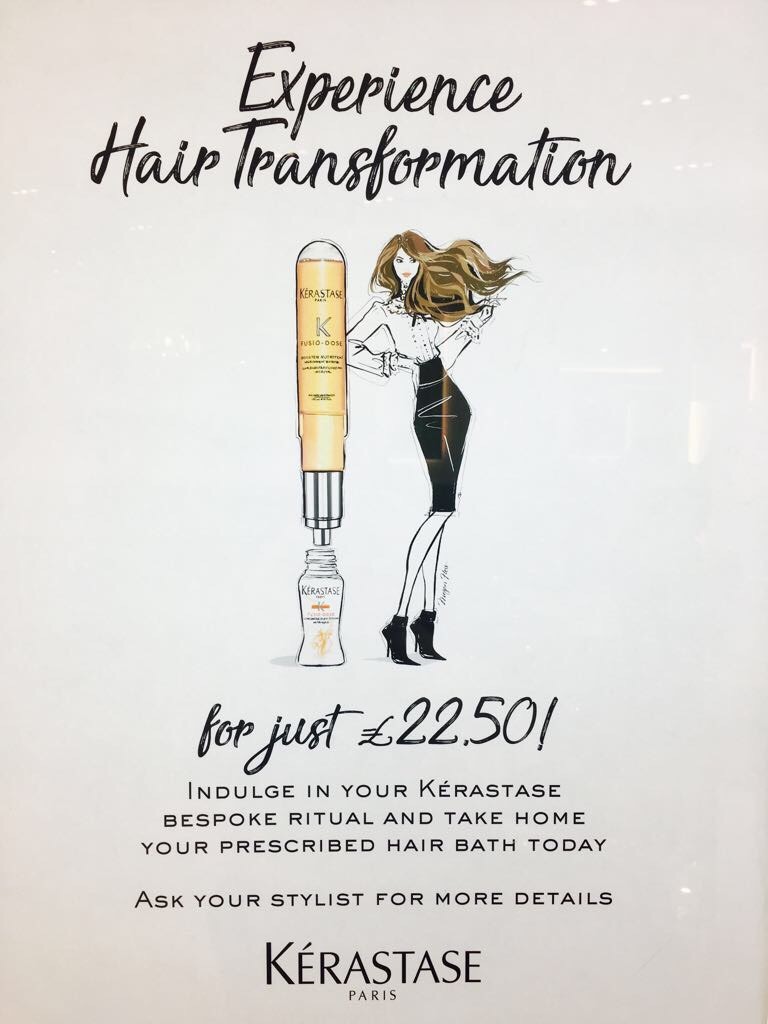 This is an instant hair transformation ritual. It begins with an in-depth consultation to diagnose your hair condition. Unlike any other treatments from Kérastase, Fusio-Dose allows for multiple hair concerns to be targeted with one concentrated active formula.
Choose from four concentrés to target your primary hair need alongside one of the five powerful boosters to target your secondary need. Watch your hairstylist twist, mix and fuse your chosen Fusio-Dose before your eyes. Hair is stronger, looks shinier, smoother and feels thicker all for only £22.50, and you get to take home your prescribed hair bath (shampoo). It's amazing value!
Kérastase Limited Edition Offer
Grab your favourite Kérastase product in the limited edition, large 500ml sized bottle for only £22.50. This means double the size for only an extra £4.90!!
Shu Uemura Cleansing Oil
It's no wonder that the Shu Uemura Art of Hair Cleansing Oil Shampoo has gained cult status and is loved all over the world. Top hair stylists and celebrities swear by it as their secret weapon
to achieve flawless, shiny hair with every wash. You'll be delighted to hear that it's not only available in a 300ml bottle but has been downsized into a handy 150ml size for only £18. It's perfect for a weekend away or to try it out for the first time - cue a mad dash to the salon!
Shu Uemura BB Creams and Serums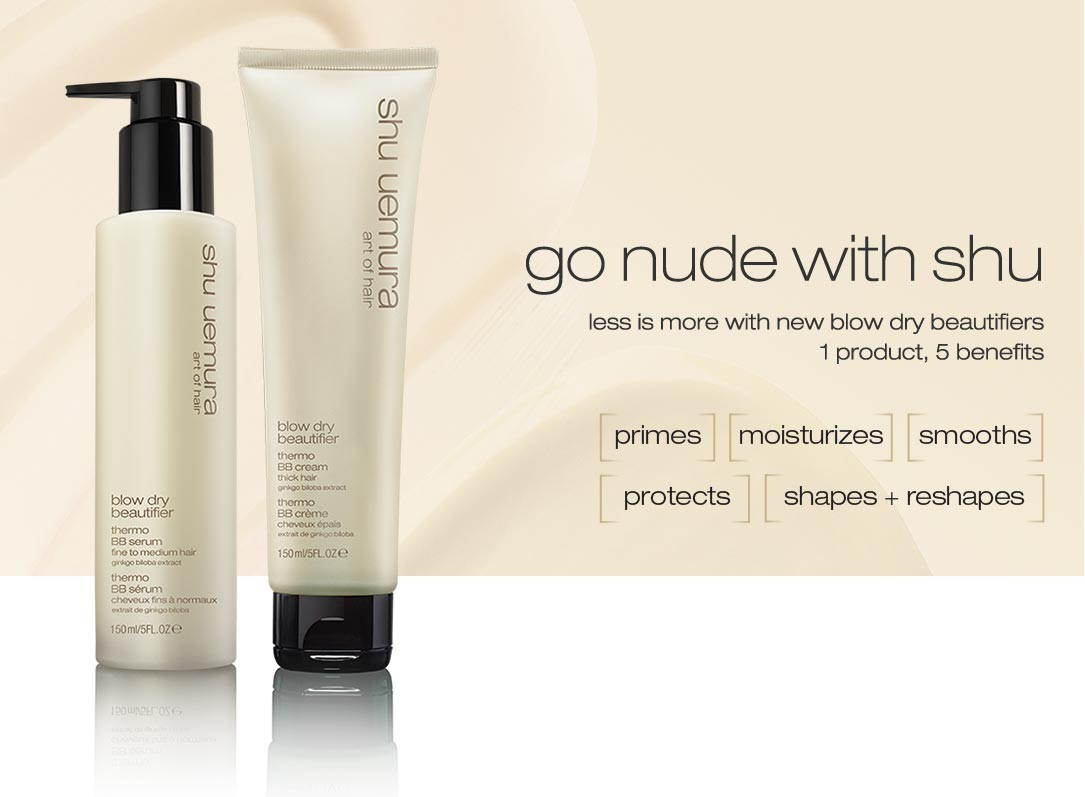 We've all heard of BB creams for your face but Shu Uemura has launched a world's first with their brand new BB creams and serums for your hair!
The Blow Dry Beautifier BB Cream is a reshaping, thermo-protective BB cream for thick hair and is also available for fine to medium hair giving a flawless and effortlessly smooth look with a
nude effect. With five benefits in one handy product, it moisturises without heaviness, shapes and re-shapes any style and protects and perfects a blow-dry. Basically, it's your new must-have hair saviour! Ask in the salon for more details.
Beauty News
Dermalogica Offer for July & August
Reserve your complimentary Face Map Consultation and receive a Dermalogica Holiday MicroZone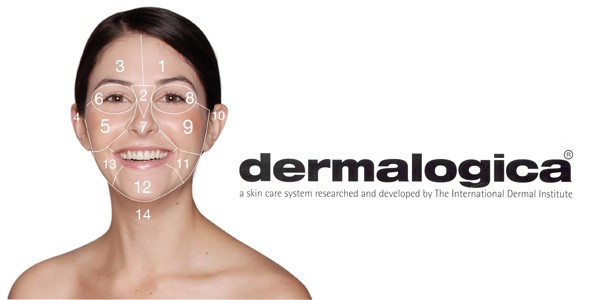 Treatment for only £10!
MicroZone is a twenty minute, high intensity treatment focusing on a specific zone of the face, ideal for in between full facial treatments and for clients who are new to Dermalogica.
Book a Dermalogica Face Map and receive a Microzone treatment for £10 instead of £20! Face Map is free. Whole appointment is 40 minutes.