Rapid Reveal Peel: professional-grade at-home peel
As our skin ages, we lose that natural glow because our cell turnover process slows down. The new professional-grade Rapid Reveal Peel from Dermalogica helps you accelerate cell renewal at home to recapture visible radiance. In short, peels remove all that dry, dull debris and reveal the softer, smoother skin underneath.
"The prospect of stripping away years of skin damage in a non-invasive, virtually painless way is
universally appealing. That's why chemical peels are so popular for treating signs of skin aging.
"Peels remove all that dry, dull debris and reveal the softer, smoother skin underneath," says Charmaine Cooper, Education Manager for Dermalogica and The International Dermal Institute.
"In as few as three treatments, peels can reduce the look of wrinkles and fine lines, smooth skin texture and even reduce the appearance of breakouts."
This maximum-strength exfoliant delivers powerful results with no downtime. A unique complex of
phytoactive AHA extracts, Lactic Acid and fermented plant enzymes helps reveal new, firmer skin, reducing the appearance of fine lines and wrinkles by removing dulling surface debris without
causing dehydration.
Pumpkin Fruit Enzyme and Rice Bran Extract help even skin tone by resurfacing the skin and accelerating cell turnover while smoothing Australian Caviar Lime Extract brightens skin for a more radiant complexion.
Rapid Reveal Peel comes in a 10-pack, complete with travel bag and suction cup for increased
visibility and ease of use.
How to use Rapid Reveal Peel
Benefits of Rapid Reveal Peel
Dissolves dulling surface debris to reveal bright, healthy looking skin.
Reduces appearance of fine lines and smooths skin texture.
Helps maintain radiant-looking results between professional peel treatments.
How to use Rapid Reveal Peel
Massage over face. Allow to activate for 3-7 minutes. You may experience slight tingling.
Rinse with cold water or wipe off with a cold, damp towel. Recommended for evening use.
Optional Kick-Start Phase: A kick-start phase is recommended for users looking to achieve
accelerated results. Start your Rapid Reveal Peel regimen by using one tube every day for 3
days. After the third day, transition to using one Rapid Reveal Peel tube every week.
Weekly Treatment: Use one tube once a week.
At-home peels vs. professional peels
Both at-home and professional peels use exfoliants like Alpha Hydroxy Acids (e.g., Lactic Acid), Beta
Hydroxy Acids (e.g., Salicylic Acid) and enzymes from natural ingredients like Rice, Papaya, Pineapple and Pumpkin, to reduce the appearance of premature aging such as age spots, as well as rough skin texture and acne.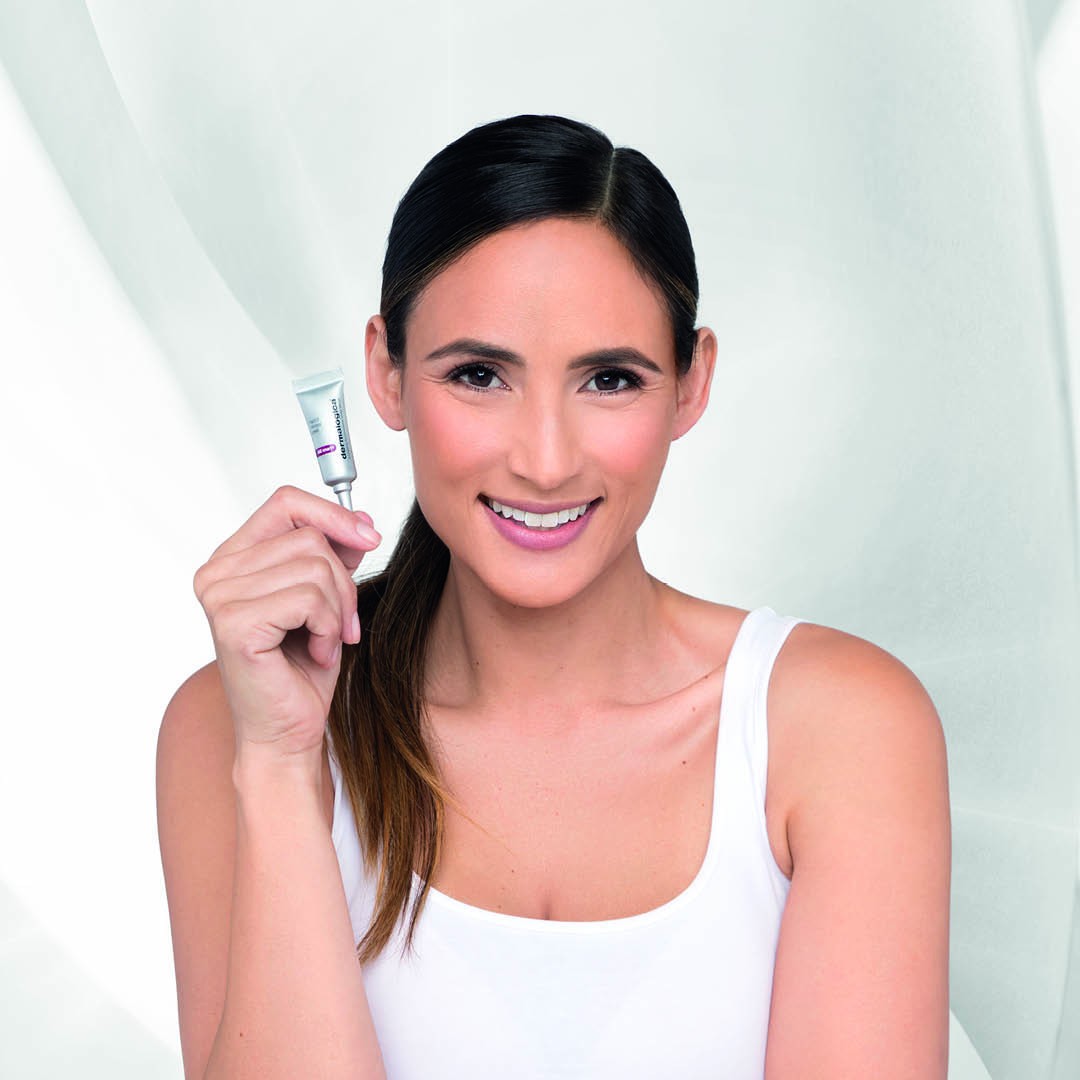 Hydroxy acids work by dissolving the intercellular "glue" that holds skin cells together, allowing them
to shed more easily, while enzymes unlink skin cells and digest proteins that help connect them.
At-home peels generally are self-applied and use such exfoliants in lower concentrations. They are
ideal for treating minor signs of dullness, aging or acne as well as maintaining bright, smooth skin
daily, weekly or between professional treatments.
Skin can feel refreshed and sometimes tingly
afterward, but there should be no visible fl aking, peeling or downtime.
Professional peels are more concentrated than at-home peels, which are convenient for daily or
weekly skin health maintenance.
Professional chemical peels are applied by skin therapists – Roisin and Alison in Copperfields are
both fully trained Dermalogica Therapists - who use highly-concentrated exfoliants. Chemical peels
can be performed as outpatient procedures, but they tend to result in noticeable skin flaking,
peeling or downtime, depending on the strength of the peel. To minimize downtime, and deliver the
best results, a series of peels are usually performed over a six- to 12-week period, followed by
maintenance twice a year.
Do you need a chemical peel?
If you are concerned about dullness, aging or acne and want brighter, smoother skin, talk to your
professional skin therapist about chemical peels.
They will be able to guide you toward the best type
of peel for your skin and lifestyle – and help you get the results you want.
Rapid Reveal Peel is a professional-grade at-home peel that helps reveal brighter, healthier skin in
just minutes.
Pro Peel Treatmeant is a salon based, professional treatment carried out be our trained therapists