Camouflage Your Roots
Though visible roots have become fashionable, the line between effortless-looking balayage and neglected regrowth is incredibly fine. Whether your next root touch-up is a week away, or you don't have the budget to visit the salon, we've rustled up a few root camouflaging techniques that will see you through to your next appointment.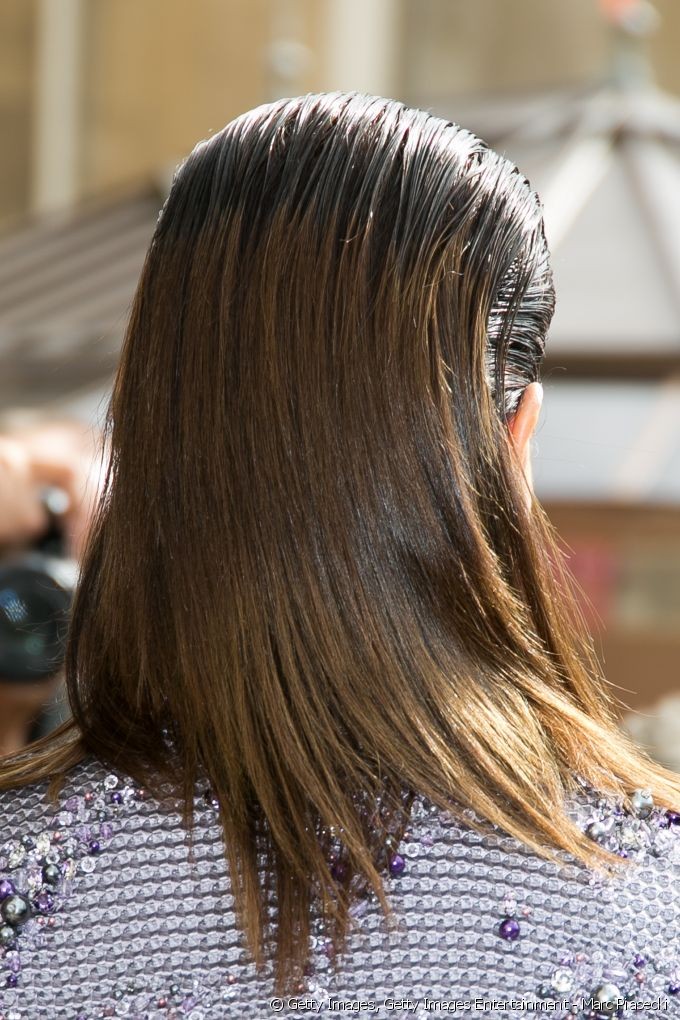 The Wet-Look (a.k.a The Root Saver)
The saviour of all hairstyles, the wet-look is quick and simply to style, with the added bonus of camouflaging second-day hair and visible roots. Slicking your wet-look back and completely doing away with any form of parting will further enhance the effect, while also being bang on trend with this season's most popular runway wet-look.
To achieve the look, simply apply a coin-sized amount of wet-look gel to the root of your hair and sleek back with a fine-tooth comb. Use a paddle brush smooth down the sides and to create a sleek finish.
Braids for Days (of Root-Free Hair)
For braid savvy babes, a braided crown or French plait will blend together your natural roots with the rest of your hair, creating a playful up-do that solves your root problem in minutes. Not so keen on braiding? Opt for a twisted up-do instead.
Make Waves (to Keep Visible Roots at Bay)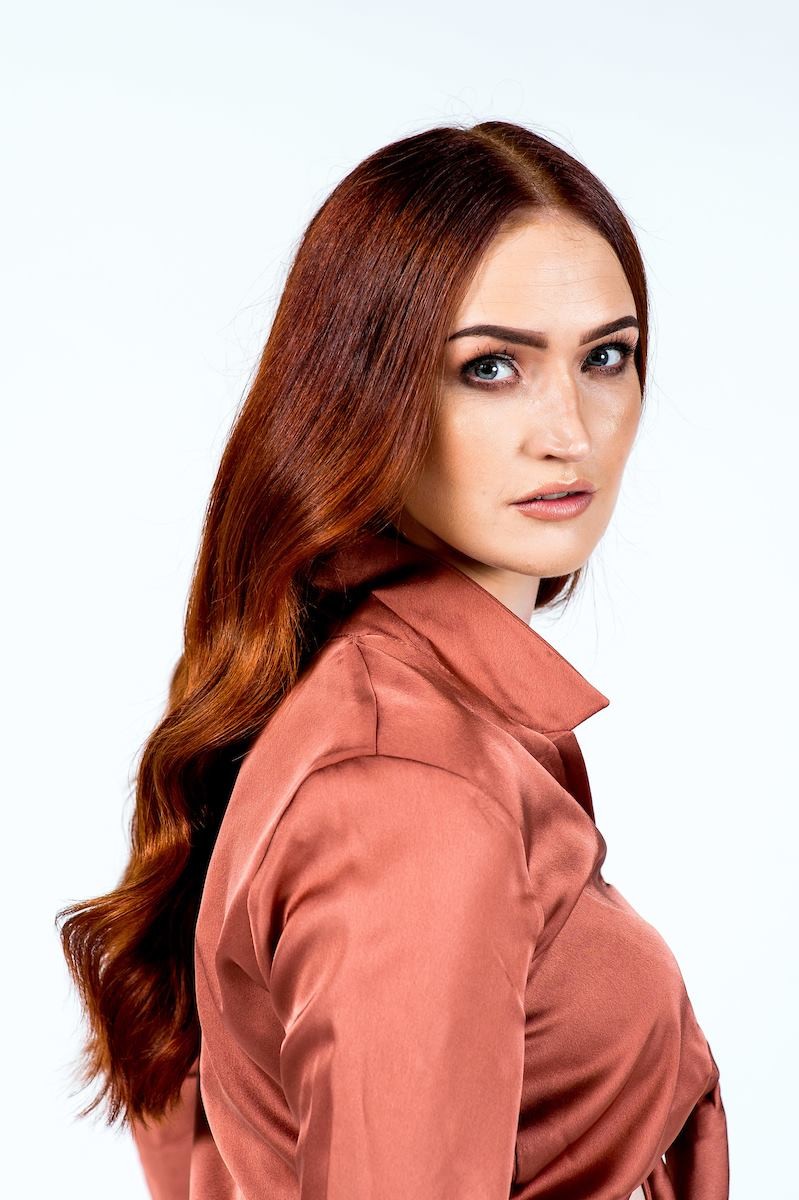 Waves are a great way to add body to your roots, which helps to cover up and take attention away from unwanted regrowth.
Create waves by curling your hair with a large-barrelled curling iron and brushing them out with a paddle brush to soften your look. Fine hair woes? Give your locks a volume boost by applying a texturizing powder to damp hair before styling. Not keep on heat styling tools? Braid slightly damp hair before bed and wave up to gorgeous mermaid waves!
Root Concealer Spray (to Lighten up the Darkness)
A root concealer spray is a nifty way to cover up roots without needing to think about styling or temporary hair colouring solutions. It's also incredibly simple and quick to use, meaning that you can conceal and go in a matter of seconds.
Lightly spray the root concealer onto dry hair, ensuring you keep the can 20 centimetres away from your hair. The spray has a tendency to go everywhere, so make sure you protect your shoulders and clothes with a towel before applying the product.
Gloss Smudging (and Kiss Goodbye to Visible Roots)
So, this isn't exactly an at-home solution, but gloss smudging your hair the next time you go in for a root touch-up will ensure long-lasting, natural looking regrowth. The beauty of gloss smudging is in the application process, which eliminates the obvious differences between your roots and highlights by blurring the line between your hair colours while creating a glossy finish. Book your appointment today!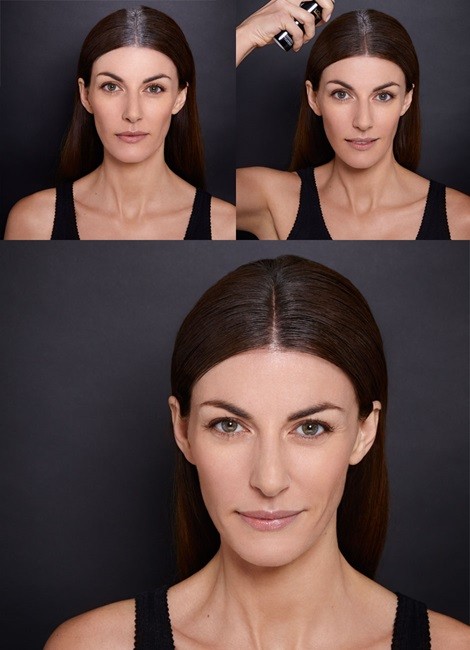 Grey Hair Root Touch Up
COVERING
Natural looking result. This hair colour spray hides roots in seconds.
DURABILITY
Until the next shampoo. Perfect to hide your roots and grey hair until your next colour appointment.
DEVELOPMENT TIME
Immediate, amazing results in a few seconds, thanks to the micro-diffusion cap.
Try Hair Touch Up, our temporary root Touch Up spray to cover grey hair. L'Oreal Professionnel grey hair root spray comes in six shades:
Dark Blonde
Light Brown
Brown
Black
Mahogany
Warm Blonde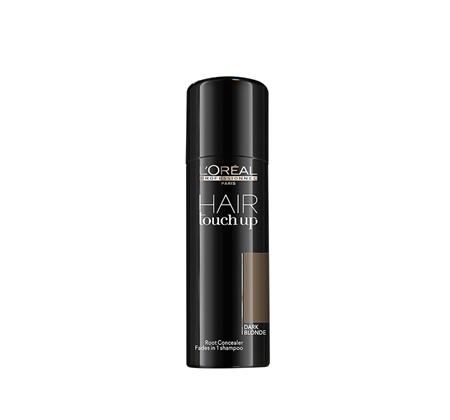 Formulated with make-up pigments, it blends seamlessly with your hair to give a great coverage. You are able to wash it out in one shampoo* and the fine nozzle is easy to apply.
We want you to feel as confident and happy with your hair as possible, from one colour appointment to the next. Hair Touch Up will be your new go-to when it comes to fighting the grey between appointments.
*instrumental test with Hair Touch Up before application vs after application vs after application and 1 shampoo with Pro Classic shampoo.
Available in-salon £9.95