How To Do: La Braid by Kerastase
Kerastase call it La Braid, you and I would call it the fishtail plait! Either way, it is this summer's hottest hair trend and can be spotted on the most stylish of celebs including Kim K and the UK's own Leona Lewis.
You do need a bit of length to get the best results but Craig followed the Kerastase Card instructions on shoulder length hair and we think it looks fabulous!
Products For Best Effect:
Kerastase Materialiste
A texture spray that creates instant beach waves without the stickiness. Can also be used to style second day hair.
Hold: Medium and Flexible
Create: Beachy waves or second day hair
Stylist Tip: Use a curling iron for a soft, more defined texture.
Laque Couture
A micro-fine diffusion hairspray that sets all styles in place with a flexible long-lasting hold.
Works perfectly with heat tools.
Hold: Flexible
Create: All styles. Great to set all styles in place.
Stylist Tip: Excellent with heat tools for setting.
You'll also need a hair-dryer with a diffuser and an oval brush.
Prep the hair with Materialiste by applying product to the palm of your hand. Evenly distribute the product throughout the lengths and ends of your hair.
Use a hairdryer with the diffuser attached to dry the hair.
Seperate the hair into two even sections and hold in place with an elastic.
Now follow the diagram below:
Secure with an elastic.
Loosen the braid to create and effortless, romantic look.
Finish: To avoid flyaways, spray an oval brush with Laque Conture and brush the hair backwards.
To coincide with the launch of Materialiste all-over thickening spray, we're pleased to reveal theCouture Book of Braids – so, creating the hottest style of the moment just got easier!
Illustrated exquisitely by illustrator and influencer Jessica Durrant, the book is comprised of 10 Chapters and a total of 30 braids, filled with Kérastase Stylist Tips for better braiding.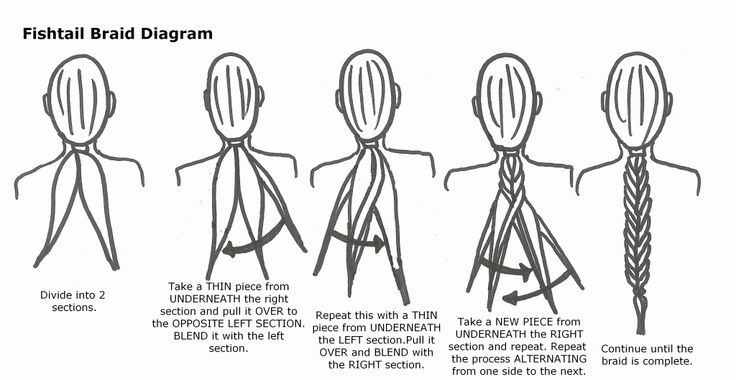 Available to download on mobile, tablet anddesktop, the digital e-book can be downloaded here
Don't forget to post your braid pics on our page and use the hashtags #CopperfieldsBraids #KERASTASE.